Screenshots
Screenshots
To take a screenshot of the Android emulator or device, simply press <Ctrl>-<S> or choose Device?Screen capture… from the main menu. This will bring up a dialog box containing an image of the current screen shown in Figure 37-11.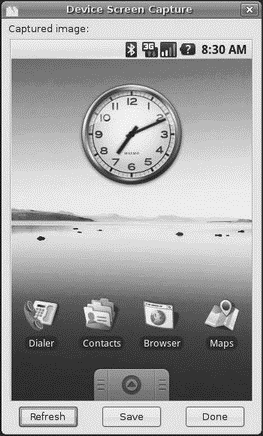 Figure 37-11. DDMS screen capture
From here, you can click Save to save the image as a PNG file somewhere on your development machine, Refresh to update the image based on the current state of the emulator or device, or Done to close the dialog.